ALL-INDIA ESSAY WRITING EVENT 2010
ORGANIZED BY

SHRI RAM CHANDRA MISSION
IN COLLABORATION WITH THE

UNITED NATIONS INFORMATION CENTRE FOR INDIA AND BHUTAN
IN COMMEMORATION OF
UN INTERNATIONAL YEAR OF YOUTH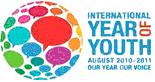 AUGUST 2010 TO 2011
An initiative of Shri Ram Chandra Mission (SRCM), a non-profit, educational and spiritual service organization, the All-India Essay Writing 2010 event will be organized in educational institutions across the country. Every year through the All-India Essay Writing Event, SRCM attempts to reach out to the youth, in the sure knowledge that the future rests on their slender shoulders.
The United Nations is observing the year 2010 [August 2010 to 2011] as International Year of Youth and, in commemoration of the same, the theme for the essay event this year is Youth: A Time of Promise and for Effort.
Youth is a period of immense promise, provided it is backed by commensurate effort. It is a time pregnant with opportunity, and yet ridden with dangers at every step.
While the academic system is doing an excellent job in preparing young minds for challenging futures, in an increasingly competitive world, there is a pressing need for the youth to equip themselves with the moral and spiritual fibre necessary to counter the pitfalls. Through this initiative we seek to draw attention to the need for character formation and balanced existence to go hand in hand with education and career orientation – the only way to ensure that tomorrow's world will be led by capable and balanced individuals.
We thank you for your interest in this event and congratulate you on taking an active role in your development into torchbearers of tomorrow's world.
There are three categories of participation, and students have the freedom to express themselves in the following languages:
English, Gujarati, Hindi, Kannada, Malayalam, Marathi, Tamil and Telugu.
For more details on the event and how to participate, please talk to the head of your institution or email us at essay2010<at>sahajmarg.org for further information on how the event can be organized in your school.
You may download the event brochure (English brochure) and regional language information leaflets (English, Gujarati, Hindi, Kannada, Malayalam, Marathi, Tamil and Telugu).
The Topics for All-India Essay Writing Event 2010:
Category 1 [Classes 6 through 9]
Character Protects Life
Points to Ponder:
P.B. Fitzwater once said, "Character is the sum and total of one's choices." What then is the surest way to choose rightly?
Youth is a period in life ridden with temptations that interfere with one's ability to tell right from wrong. Character is the wall that youth must build around itself to protect against the onslaught of temptation.
Category 2 [Classes 10 through 12]
Freedom Does Not Mean License, but the Wisdom to Choose What Is Right for Oneself
Points to Ponder:
Freedom, a word often misunderstood, has long been the crux of the conflict between generations. Since time immemorial, youth have appeared to advocate change through an unconditional license to have their way, often appearing, in the process, to undervalue the importance of control and guidance.
Can freedom be viewed independent of responsibility? What then is the true meaning of freedom when viewed from the perspective of responsibility towards oneself?
Category 3 [Undergrad and Postgrad]
From Ambition to Aspiration, From Acquiring to Becoming
Points to Ponder:
Ambition, and its predominant theme of acquisition, is being touted as the new ideal of an increasingly materialistic world. Prescribed as an indispensable prerequisite for 'success', it has long erased the virtue of aspiration from the minds of our youth.
Characterized by a subtle, yet firm, will to achieve or become, aspiration advocates the pursuit of excellence as opposed to mere success.
Can ambition and aspiration be seen as diametrically opposite manifestations of the soul's need to evolve? Which one then truly defines the human spirit?

Note: Online Essay Writing submission is made available at http://www.sahajmarg.org/essay-event/year-2010/overseas for abhyasis residing outside India.