Kharagpur CREST Facilities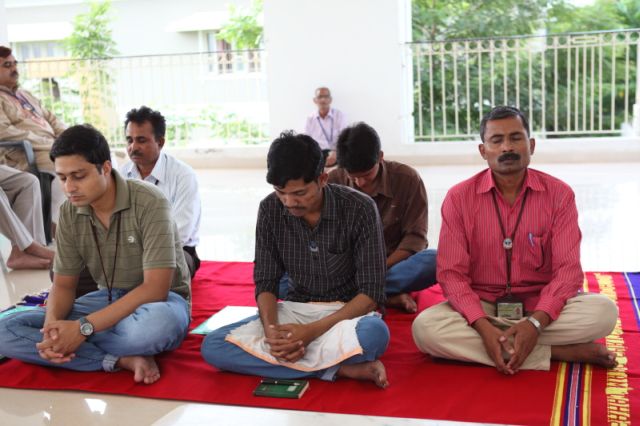 Accommodation: There are four large dormitories – two on the ground floor and two on the first floor, with attached toilets and showers. There are some cots available. Mattress, pillows, sheets and blankets are provided.
Lecture Hall: CREST Kharagpur has a state-of-the art lecture hall with desks and comfortable swivel chairs to seat seventy participants comfortably. It has a well-equipped sound system and overhead projector. The hall is fully air-conditioned.
Meditation Hall: The Meditation Hall has a grand staircase in the front and a ramp to the rear. The hall is open from all sides and, being at a height, offers a beautiful view of the surroundings.
Kitchen and Dining: A modern kitchen and a large dining area can seat around 150 persons comfortably. A temporary cafeteria is usually set up during training periods and seminars.
Medical Facilities: There is a rudimentary First Aid Desk in the office. Medical facilities in the area are minimal. Doctors are available on call in an emergency.
PCO/Internet: As of now (April 2010), there are no facilities to make phone calls or browse the internet. Please feel free to bring your plug in data modems for use with your computers.
Transportation: Taxis are available on call. Other modes of transport are very limited. Some share autos are available, but not comfortable or convenient.
Foreign Exchange/Bank: It is very time consuming and difficult to exchange foreign currency. It is advisable to convert adequate currency either in Kolkata or in any of the other metros or landing points. ATMs of State Bank of India, Punjab National Bank and Axis Bank are available within the IIT campus about 3 km from CREST.