Kharagpur CREST Programmes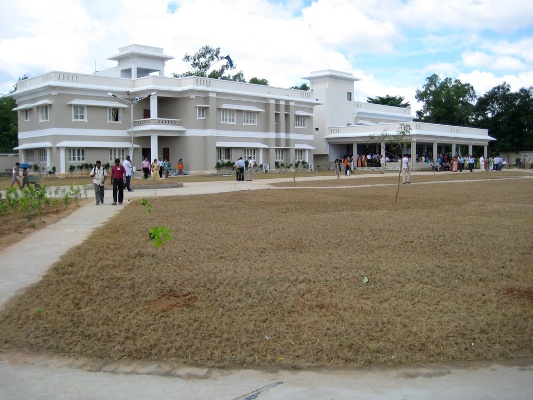 Programmes Scheduled at CREST Kharagpur between May, 2013 - July, 2013
May 28th to June 2nd, 2013 - Fundamentals of Character Formation (English) for Youth up to 35 Yrs of age

Topics: Topics will be announced later

June 6th to 9th , 2013 - Fundamentals of character formation (English Short)

Topics: Role of Master in Human Evoution- 1) Master- as a friend 2) Master as a teacher 3) Master as the Mother 4) Master - The Role Model

June 11th to 16th, 2013 - Fundamentals of Character Formation (English)


Topics: 1) Potency of a Seed 2) Simplicity and Contentment 3) One who is disciplined is a disciple; 4) In giving , We receive

June 25th to 30th, 2013 - Fundamentals of Character Formation (Hindi)

Topics: Maxims of Sahaj Marg as tools for Character Transformation

July 4th to 7th, 2013 - Fundamentals of Character Formation (English Short)

Topics: Role of Master in Human Evoution- 1) Master- as a friend 2) Master as a teacher 3) Master as the Mother 4) Master - The Role Model

July 9th to 14th, 2013 - Fundamentals of character formation (English) - General

Topics: 1) Power of Attitude 2) Relationships 3) Fear and Temptation 4) Love is the Essence of Sprituality

August 13th to 18th, 2013 - Youth Seminar (Hindi) - Youth up to 40 yrs

Topics: To be announced later

August 28th to 1st September, 2013 - 3 day programme (English) - Prefects under 2 yrs
September 10th to 15th, 2013 - Fundamental of character formation (Bangla) - General

Topics: 1) Open your hear 2) Simplicity and contentment 3) Tolerance 4) Let Sahaj Marg reflect in your life

September 23rd to 29th, 2013 - 5 day programme (English) - Prefects over 2 yrs
October 1st to 6th, 2013 - Maxims of Sahaj Marg as tools for character formation (Telugu) - General

Topics: The maxims of Sahaj Marg

October 23rd to 27th, 2013 - 3 day programme (English) - Prefects under 2 yrs
November 12th to 17th, 2013 - Fundamental of character formation (English) - General

Topics: 1) Power of attitude 2) Brotherhood 3) Faith and fearlessness 4) Love is the essence of spirituality

November 26th to 1st December, 2013 - Fundamental of character formation (English) - Youth upto 35 yrs
December 9th to 15th, 2013 - 5 day programme (English) - Prefects over 2 yrs
December 24th to 29th, 2013 - Maxims of Sahaj Marg as tools for character formation (Tamil) - General

Topics: The maxims of Sahaj Marg

January 8th to 12th, 2014 - 3 day programme (English) - Prefects under 2 yrs
January 21st to 26th, 2014 - Fundamental of character formation (Hindi) - General

Topics: 1) Willingness to change 2) Afflictions 3) One who is disciplined alone is a disciple 4) Achieve the goal of one world one humanity

February 11th to 16th, 2014 - Maxims of Sahaj Marg as tools for character formation (English) - General

Topics: The maxims of Sahaj Marg

February 24th to 2nd March, 2014 - 5 day programme (English) - Prefects over 2 yrs
March 11th to 16th, 2014 - Fundamental of character formation (Telugu) - General

Topics: 1) Potency of a seed 2) Cooperation 3) Balance - The crux of life 4) Cultivate the goodness of heart
Dates given above refer to date of arrival and date of departure from CREST.
CREST KGP online application form
CREST Kharagpur has been established with a firm focus on issues dealing with Character Formation. The seminars here are structured so that candidates will get the chance to reflect on their priorities and set specific goals and plans to achieve these goals once they return to their homes.
Candidates are required to fill out the application form completely. An acceptance of the application will be sent after receiving a verification from the concerned prefect.