24th July 2010 Celebrations
Invitation
Please click here to view the invitation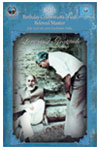 Celebration Dates
Friday 23rd July to Monday 26th July, 2010
The bhandara (celebration) concludes on 26th July after the morning satsangh.
Travel advisory
Due to health risks, it is advised that all

abhyasis of age 75 or above
abhyasis with health problems who have been advised by their doctors not to travel
parents with children below two years of age
parents with special children who are mentally challenged
abhyasis / children (irrespective of age) requiring medical care with support from guardians / attendants travelling with them
do not register for the celebrations.
This is for the safety of such abhyasis by avoiding any health risks because of the climatic conditions in July at Lucknow and due to limited health care facilities available at the venue.
Such abhyasis may make arrangements to sit for meditation at home during the stipulated times.