Pune Retreat Centre - Application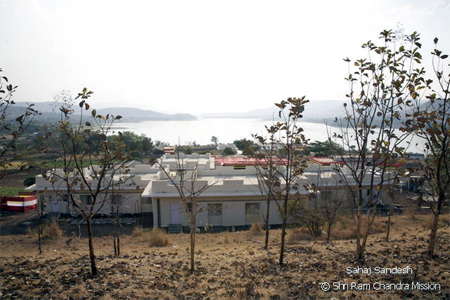 Only practising abhyasis of Shri Ram Chandra Mission are admitted into the Retreat.
Click here to submit an online application form
Note:
Applications will be processed on a first-come, first-served basis.
A printout of your email confirmation and your SRCM photo ID card will need to be produced at the retreat centre upon arrival.
Special Note: In order to facilitate the staff and residents of the Retreat Centres to attend the important events of Rev. Babuji Maharaj's birth anniversary and our Master's birthday celebrations, it is proposed to close the Retreat Centres in India on the following dates every year:
April 29th to May 1st
July 19th to July 31st
The Retreat Centre in Panshet, Pune will not be available to Retreatants on the following dates in 2012:
June 30, July 1
August 18, 19
September 15, 16
October 20, 21
November 17, 18
December 15, 16
Please plan your travel accordingly.