Vrads Sande Retreat Centre - Policies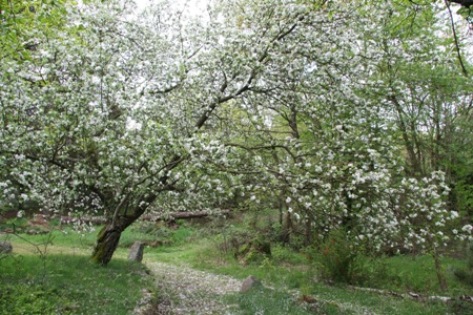 "This is a beautiful spot, but this is not a picnic spot—not our institution. It is essentially a very serious-oriented institution where people must come with all humility, throwing away the cares of this world, leaving behind the responsibilities of the world. I must emphasize the second aspect—leaving behind responsibilities too!"
- Revered Chariji, Pune, 5 May 2005

POLICIES
The following policies serve to make your retreat a safe and successful one. They are also meant to help maintain the beauty and purity of this special space. These policies are to be strictly adhered to by everyone at Vrads Sande Retreat Centre.

Remember the spiritual purpose of your retreat. Do your best to maintain the purity of the atmosphere and the cleanliness of the physical environment.

Children are not permitted at the Retreat Centers.

Take special care to respect the need for silence of other retreatants at all times.

Make limited use of your cell phones and only when you are sure not to disturb your fellow retreatants.

The consumption of alcohol or non-vegetarian food, or any form of drug usage that is not prescribed by a licensed physician is strictly forbidden and will mean automatic and immediate expulsion from the retreat programme. You will be required to leave the premises immediately.

Smoking in the apartments and on the ashram premises is forbidden, except at the specially designed area behind the kitchen.

If you are coming by car you are requested to drive carefully near the retreat centre and ashram. Please be especially watchful for crossing wildlife. There are frequently deer along the road.

Parking is permitted only in the designated areas in front of reception or behind the kitchen.

Please use all resources sparingly and take care not to waste them.

You are responsible for preparing your own meals. All meals must be vegetarian.

You will be accommodated in apartments, which you may have to share with a maximum of two other retreatants and you will be responsible for cleaning up after yourselves.
Please maintain an attitude of love, remembrance and brotherhood when at the ashram and retreat centre, and preserve the atmosphere that Master has created there.