London, UK - Facilities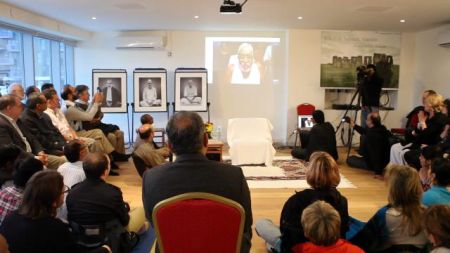 Ashram Facilities:
GROUND FLOOR
Book store: The book store is located on to the left of the main entrance with a wide range of Sahaj Marg publications available in different languages.
Café & Dining Area: The café/dining area is situated next to the book store, serving hot and cold meals only on Sundays and during seminars.
Children's Centre: The children's centre is located on to the right of the main entrance. It has a good collection of children's books, art and craft materials.
FIRST FLOOR
Meditation Hall: The meditation hall is located on the first floor of the ashram and can accommodate up to 300 abhyasis.
Library: A well-stocked library is located next to the mediation hall with a large selection of Sahaj Marg literature available in various languages.
Kitchen: Currently no cooking facilities are available in the ashram, while work is being completed.
Master's Room: Is located next to the library and is yet to be furnished.