Pune Retreat Centre - Directions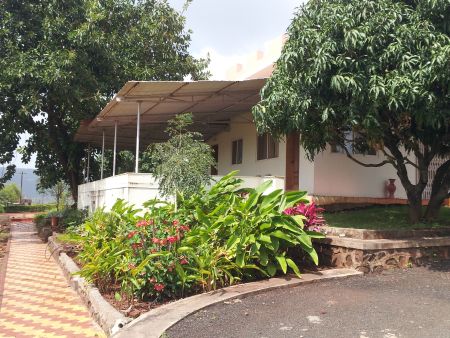 Address: Click here to view roadmap (PDF)
Contact:
Sumana Roy +91-9890046968, +91-20-65230977
Chitra Subamanyam +91-9503493057, +91-20-41260542
Director - Br. Pradeep. V, +91-9604057550
Email: pradeepiitd@gmail.com
Directions:
***Important*** Visitors must plan to reach the Centre before 6.00 pm . It is difficult to locate the Retreat in darkness. Sometimes it is totally dark in the whole surrounding area due to power cut/failure.
Click here for transport schedule and fare sheet to the retreat centre.
TRAVEL TIME
From Railway Station - By taxi - 1 to 1.25 hrs; By bus(direct) - 1.5 hrs; by bus(via Swargate) - 2 hrs.
From airport - 1 to 1.25 hrs. by taxi.
For further information specific to the retreat centre at Pune, please contact retreat.pune@sahajmarg.org