Web Content Display
Category: Classes 9 through 12
Topic: Begin to be now what you will be hereafter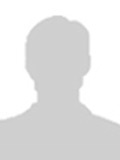 1

st

Prize Winner
Devyani Sharma: J.K.G. International School, Ghaziabad (UP)
Essay extract: ...You may not be proud of all of the things you have done in the past, but right now is the new beginning. It does not matter who you used to be; what matters is who you are today. What you do TODAY can improve all of your Tomorrows.
Life is inherently risky. There is only one risk you should avoid at all cost, and that is the risk of doing nothing. Get out there, make something happen, even if it is just a small step in the right direction.
...Instead of thinking about what you are missing, try thinking about that what you have that everyone else is missing.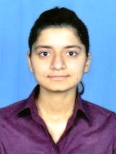 2nd Prize Winner
Shweta Gusain: Mayur Public School, Delhi
Essay extract: Past gives us experience, Future lets us dream but Present gives us a chance to deliver. Indeed, Past and Future are important but honestly, crying over spilt milk of the Past or building castles in air for Future seem irrelevant when it comes to Present.
We often come across people who say that they want to start working on something from tomorrow or the next week but I find no other time more apt and appropriate to get started than the Present.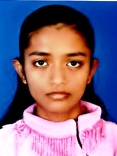 3rd Prize Winner
Manjit Kour: Chinmaya Vidyalaya(E.M.), Chhend Colony, Rourkela (OR)
Essay extract: Men have no wings like birds, they cannot soar high up in the sky but they can go step by step to reach the top of a mountain.
Hard working and patient men alone can rise to eminence. Great men have toiled day and night to achieve their goals. They have understood the value of time. They gave importance to time. Hence, time also gave importance to them.
Category: UG and PG
Topic: What lies behind us and what lies before us are tiny matters compared to what lies within us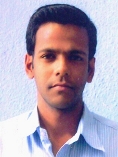 1st Prize Winner
Vivian Andrews: Divyadaan', Salesian Institute of Philosophy, Nashik (MH)
Essay extract: …We often degrade ourselves as human beings searching for happiness in the 'without' or 'external' which never seems enough, the demand is insatiable and always asks for "MORE!". However if we take a step back and reflect back what brings us true happiness, the answers is so clear that it stares one in the eye.
…One takes nothing with him when he dies. All one takes is the SELF that is what we are WITHIN.
A new world is possible; a new day is dawning on the horizon. Let us wake up and answer the call of life…the tiny matters that lie before us and behind us can be transformed by what lies within us.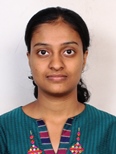 2nd Prize Winner
Prarthana P.: Indian Institute of Technology, Kanpur (UP)
Essay extract: Normally, most of us are programmed to look mostly outside of ourselves… we spend our whole life in understanding the grandeur of the world outside, solving problems associated with it…. Notwithstanding this pattern of life some glimpses into the depths of our inner dimension occasionally flash in our lives. Very few catches these glimpses but some are awfully stuck by the hitherto unknown dimensions hidden within.
…We need not influence or control anybody or anything outside us to keep us happy. All we need to do is watch our mind very closely, slowly get control of it, so that it is made to work in our favour.
If we look around us we will notice that the vast majority of us live in the world without, whereas the most enlightened men and women are intensely interested in the world within … So every person and everything in our world has been created or attracted into our lives by none other than ourselves.
….We all have the power to change the things around us, in our lives. Most of us try to change the conditions & circumstances , which is so very difficult since the outer world is the 'effect' and not the 'cause'. Thus, changing it will be next to impossible & will not yield results. If we are to have better surroundings, we will have to get to the 'cause', and the 'cause' is within us. Changing our thoughts , beliefs, our attitudes, will change the outer world automatically.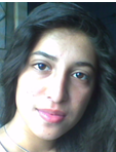 3rd Prize Winner
Priyam Kotwal: Jaypee Institute of Information & Technology, Noida (UP)
Essay extract: …Our past lives have been lived and future incarnations are yet to happen, …our soul remains unaltered and it is the power of this inner-self that we have to learn to harness, for it …empowers us with profound knowing that goes beyond the realms of our rational reasoning based on our perpetual understanding of the environment.
…it is thus completely a matter of our discretion whether we choose to channelize the energy of thoughts into "what lies behind us" and "what lies before us" or channelize it into ourselves and knowing our inner Being where, I would mention again- the answers lies. It is a matter of great concern that man pays heed only to the former and has remained incognizant and negligent of the latter, oblivious to the verity that the latter holds the promise of reality.