Web Content Display
Category: Classes 9 through 12
Topic: Begin to be now what you will be hereafter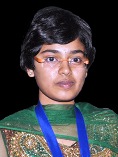 1

st

Prize Winner
B.Swetha: Narayan Junior College, Dega Campus, Nellore (AP)
Essay extract: Every day I spend at least 15 minutes doing an activity that makes me feel pleasant and satisfied.
By doing so, I am able to know myself completely - fortifying my strengths and overcoming my weaknesses.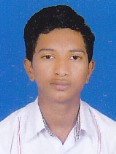 2nd Prize Winner
Madhu Babu Kurra: St. Joseph's High School, Guntur (AP)
Essay extract: If we think of the way we should live in our future right from our childhood then our personality changes.
Strong will, self confidence, ability to withstand and manage critical and complex situations germinate and grow in us from childhood.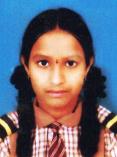 3rd Prize Winner
Y. Durga: Narayana Junior College, Yanam (PY)
Essay extract: Ones prowess in singing improves when one practices singing again and again. Even the bitter neam leaves taste sweet if we go on eating.
Likewise, if we practice the way we want to be right from now, we will definitely be victorious.
Category: UG and PG
Topic: What lies behind us and what lies before us are tiny matters compared to what lies within us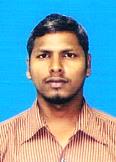 1st Prize Winner
K. Pavan: Andhra University, (Sanskrit Department), Visakhapatnam (AP)
Essay extract: In the present society, man is filled with desires and seeking everything that comes his way. In his daily life, he focuses on the external affairs and is unable to recognize/think what lies within him. If we examine what is in us - spiritually it is the conscience; scientifically it is our intelligence.
If we observe our conscience - it contains an invisible power within it. At times, the conscience tells us what to do and what not to do. However, we seldom follow it. If we follow our atma, we will walk in a right path and achieve.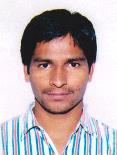 2nd Prize Winner
E. Swamy Naik: Vidya Jyothi College of Engineering, Hyderabad (AP)
Essay extract: All living beings in this creation fulfill their duties and responsibilities except human being. Instead of fulfilling the duty that he is born for, man is drowned in other inhuman/unlawful acts such as bribery, theft, deceit, torturing other living beings, laziness....
Man must know his responsibilities and fulfill them! Swami Vivekananda said, "Who am I? Where am I from? How did I come? When did I come? Why did I come? What is my duty? To find answers to such questions, there is one fine way and that is - Meditation."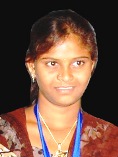 3rd Prize Winner
Pesala Jyothi: Sri Padmavathi Women's Degree & P.G.College, Tirupati (AP)
Essay extract: The power dormant in us is a very valuable asset. Our past and future are tiny matters compared to the valuable asset that lies in us. Human being is replete with unseen, enormous power whether he be good or bad. For example, a thief tries to steel more and more with every theft.
Further to achieve success in any field, three things are necessary:
- Foresight
- Planning
- Implementation
Self confidence creates foresight. To realise the dreams of the future, a concrete plan and implementation are necessary. A man with ideal may make thousand mistakes but a man without ideal makes fifty thousand mistakes.