Malampuzha Retreat Centre - Policies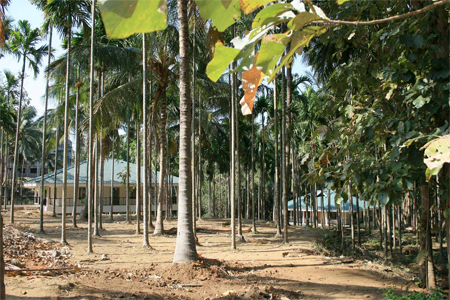 Remember the spiritual purpose of your retreat. Do your best to maintain the purity of the atmosphere, personal cleanliness, and the cleanliness of the physical environment. Take special care to avoid disturbing others.
Observe silence to the extent possible. Avoid unnecessary conversation.
Dress neatly and modestly.
Make calls on cell phones or land lines only when others are taking meals. Do not use radio or television.
Avoid shopping, sight-seeing, and other, similar types of excursions.
Show respect for others by doing your best to keep the Retreat Centre clean at all times.
Bring insect repellant. Use hand torches in the dark, taking care to avoid scorpions and snakes.
Bring raingear during the monsoon season (late May through late September).
Make travel bookings for your return journey before you arrive at the Retreat Centre. There are no means for making these arrangements from the Centre, itself.
Children are not permitted at the Retreat Centres.
It is now compulsory that all abhyasis over 60 years of age get a doctor's certificate certifying that the applicant is in good physical health to permit him/her to go into a retreat.