London Ashram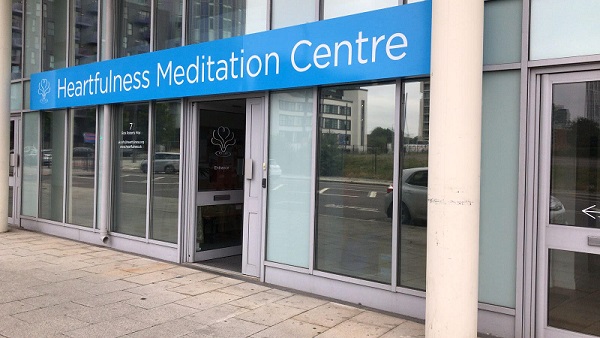 May 20, 2012 will forever be remembered as an historic day in the development of Sahaj Marg in the UK and Ireland. After several years of searching and the dedication of many abhyasis working together, it was joyously announced that Shri Parthasarathi Rajagopalachari, our spiritual Master and President of Shri Ram Chandra Mission, had approved the purchase of an Ashram in London.
The space is 5,000 square feet and houses the Mission's first ever fully-owned meditation centre in the UK and Ireland. Set over two floors in a brand new building in London very close to the Olympics site for 2012, the new centre is only ten minutes' walk from the nearest London Underground station (Stratford) and provides easy access for abhyasis travelling from places within London, across the UK, or further afield.
SRCM has been registered as a Charity in the UK since 1993. People of diverse nationalities and backgrounds, come together every week for group meditations, training sessions and other gatherings. In everything, we aspire to come together in the spirit of universal brotherhood, and welcome the opportunity to embrace this spirit within the incredible diversity of London. This move to our own premises provides renewed inspiration, with so many possibilities for the further spread of Meditation for Human Integration and the opportunity to enter a space dedicated to true silence, within the fast paced life of today.
20 May, 2012 - Inauguration Day
Kamlesh Patel came to undertake the inauguration and was lovingly received by around 400 abhyasis. We were fortunate to have guests from all over the UK and Ireland, Europe, and beyond, with many guests housed by local abhyasis where possible. Before the Satsangh, we accessed a Skype connection with our Master Chariji, that was projected onto the wall of the Ashram for all to participate in. He sent his love and blessings to all and expressed his joy for the future of the Ashram, before beginning the meditation.