Satkhol Himalayan Ashram – Heaven on Earth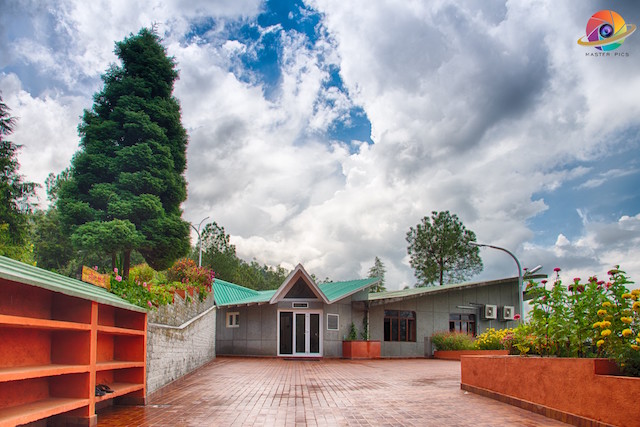 Invitation
This is an invitation into profound silence, a sanctuary of peace and purity, Shri Ram Chandra Mission's ashram at Satkhol in Uttarakhand is a sacred place in the hearts of followers of the Sahaj Marg system of spirituality. A visit to Satkhol can be a transformational journey, changing the lives of those who immerse themselves in its quiet and subtle atmosphere. Welcome then, to a celebration of spirituality!
Located in the foothills of the majestic Himalayas in the Nainital District of Uttarakhand, at an elevation of approximately 1900m (5700 ft.), Satkhol is nestled in a golden valley among orange groves and whispering willows. Here, nature displays its pristine best, with flowers of different shapes and hues, creating a riot of color and texture. On cold and sunny mornings, as you walk down the steep and winding path from the gate to the cottage, the majestic Himalayan range greets you in its entire splendor. Yet the sight that meets the eye is only a hint of the beauty you will discover once you retreat into the sanctuary of your own heart.
A heavenly atmosphere permeates the Satkhol ashram. Wherever one sits, the silence and stillness lead inward, toward a mystical exploration of the mind and deep states of meditation. After a few days, one feels totally absorbed in the atmosphere, and there is finally little difference between the state of meditation and that of performing all other simple, daily actions.